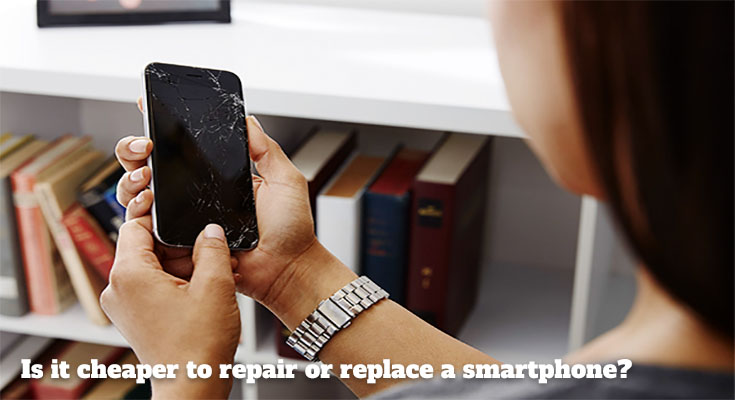 Have you had a terrible start to the day by accidentally dropping your phone? Has the screen cracked badly, is the display is flickering and the panel is broken. Looking at the state of the phone you must be wondering whether to repair or replace your smartphone.
The process can be complicated and confusing considering your cash inflow and expenses, you weren't prepared for an unexpected expense. Well, in that case, keep reading, you will find a solution here.
Is it cheaper to repair or replace a smartphone?
If your smartphone is repairable and it can be got back to its original condition without spending a fortune, it is always advisable to get it repaired instead of buying a new phone. Below mentioned are some of the key reasons for repairing a smartphone instead of replacing it.
One of the main reasons to consider a repair over replacement is that it is cost-efficient, your existing phone might not have the latest processor or the best camera or it hangs at times, but it's still useful. Unless it's really necessary one should consider repairing from a professional phone repair shop instead of replacing the phone. Of course, there is nothing wrong with purchasing a new phone with the latest technology, that's how the consumer-based economy is working all over the world with continuous upgradation and innovation. Unfortunately, the fact is, not everyone can afford a new phone.
You cannot sell a broken or damaged smartphone in the market; you will receive much less money than you expect. It's better to repair the phone from a professional phone repair shop and use it for a while and then sell it in a good condition which will give you the price you want. Repairs also …
Is it Cheaper to Repair or Replace a Smartphone?

Read More